January 21-28, 2020
Let's help each other get better at training using good technique and mechanics.
Novice trainers are welcome!
Day 1: Arrive in San Juan. When you exit the baggage claim area you will find a taxi stand. At the stand tell them where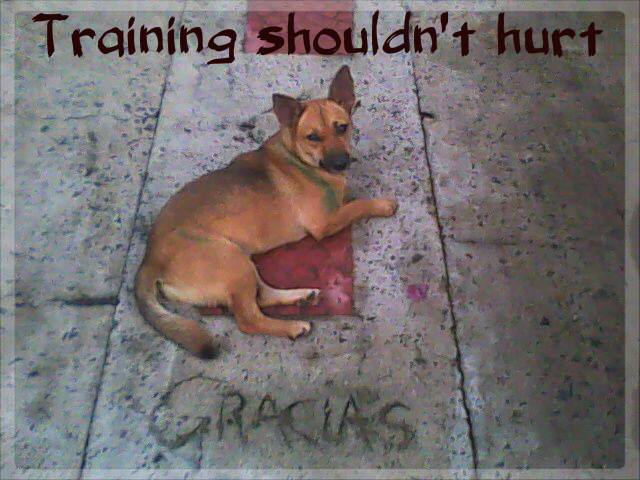 you will be going and they will give you a receipt. Get in the line for a taxi. The cost should be around $15 and $1 per bag. An appropriate tip would be 10-15%. The first meal we will be having together will be dinner at 7pm so try to arrive by 5pm. Tres Palmas Hotel in Isla Verde. Dinner is provided.
Day 2: After breakfast we'll be traveling to Las Casas de la Selva in the Carite Rainforest Reserve. An introduction to the basics of animal training & learning will be given so we are all on the same page regarding how we will practicing with local dogs. Lodging at Las Casas is rustic. There are bunk houses and tents, and shared toilets. The site is a frequent host of Earthwatch groups which come to collect data and study the flora and fauna of the rainforest. Breakfast, lunch and dinner are provided.
Day 3: We'll have the opportunity to work with animals on the premises along with nearby pet owners who will join us for instruction. There will also be time for a hike and a swim at a nearby waterfall. Breakfast, lunch and dinner are provided.
Day 4: We will travel to the coast to catch a small plane for the short flight to Vieques. We will be staying at the Seagate Hotel. The owner of the hotel has been active in the rescue community for decades. We will meet and begin working with our student dogs from a local shelter. In the evening we will have a Skype session with a trainer to discuss the application of Applied Behavior Analysis in dog training. Breakfast and lunch are provided. There are a number of nearby restaurants to choose from.
Day 5: We'll continue training our dogs/horses. We will have access to training plans developed by Jean Donaldson, her students and trainers, based on years of training dogs at the San Francisco SPCA. We'll take a break from training and head to the beach. After the day's activities we will visit the bioluminescent bay, one of the great wonders of the world! Breakfast, lunch & dinner are provided.
Day 6: We will fly back to Ceiba and be driven back to San Juan to meet up with a local rescue group for a train-in of foster dogs. Tres Palmas in San Juan. Breakfast, lunch and dinner are provided.
Day 7: We'll say our goodbyes. Taxi service is available from our hotel to the airport.
Cost: $1999 includes: Ground transportation during the trip, inter-island flights, all lodging, meals as listed, tips & gratuities. Not included: Airfare to/from San Juan, airport to hotel transportation, meals as listed, personal expenses and insurance. This itinerary is subject to change to due weather and other unforeseen events. We will do our best to maintain the quality and flavor of the trip in any event.
These words changed the world of dog training for me. 
Find out how these three simple words can change everything for you too.