A Guide To Living With & Training A Fearful Dog
Practical information and resources for owners, shelter workers and rescuers of fearful dogs. For dogs who are fearful of people, other dogs, objects or situations. This book will help handlers understand how to work with dogs that are shy, anxious or aggressive due to fear.
PDF Download AND Paperback Version – $21.99

Does My Dog Need Prozac?
Musings and sound advice on living with a shy, anxious, fearful or reactive dog.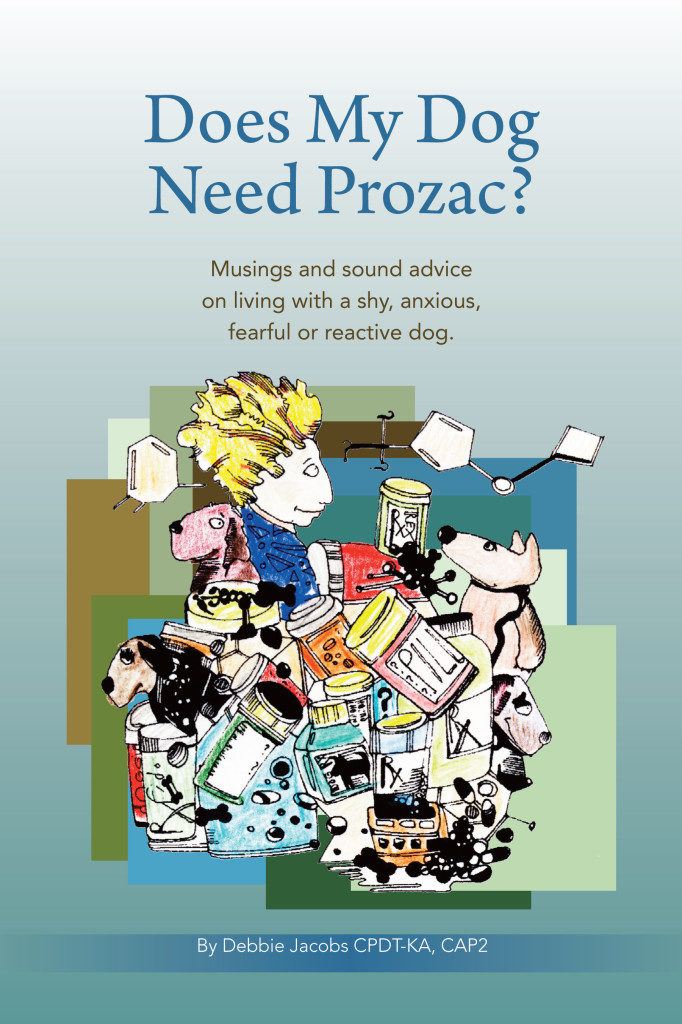 In this collection of articles Debbie Jacobs explores the challenges many dogs face as they struggle to become happy, pet dogs, and the struggles of the people trying to help them. Does My Dog Need Prozac? provides sound advice and compassionate approaches to training special needs dogs.
Paperback and PDF Download – $19.99

Guía para tratar y convivir con un perro temeroso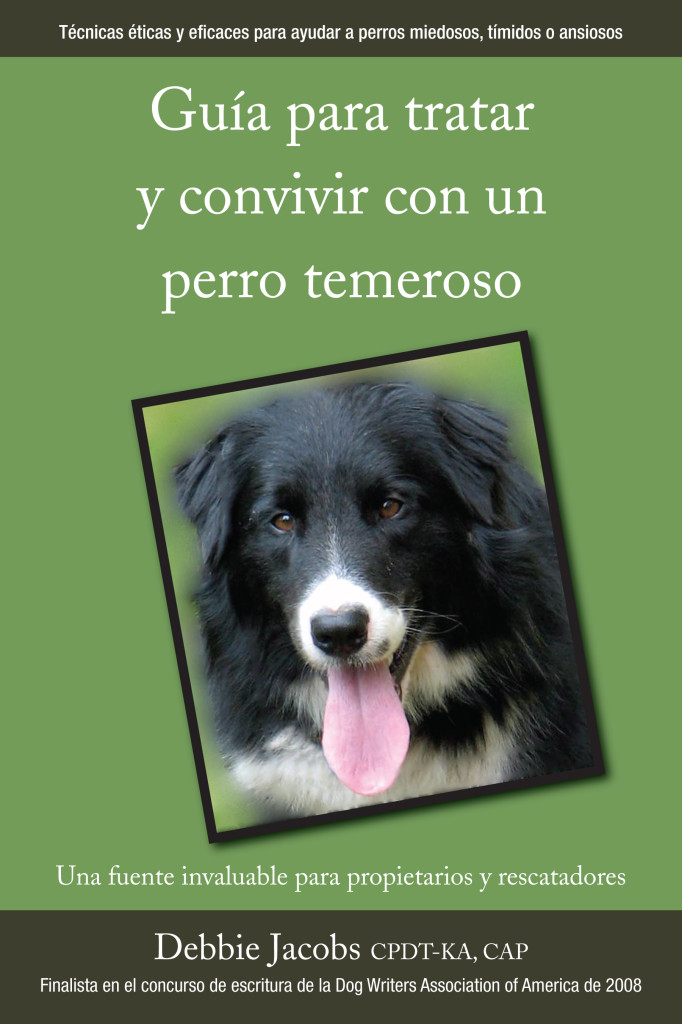 Disponible pronto en formato PDF!
Pida su copia ahora $9.99

These words changed the world of dog training for me. 
Find out how these three simple words can change everything for you too.