All donations will go to covering the expenses for the chaperones and children traveling. Without fundraising we will not be able to make this trip a reality for them. For many of the kids this trip will be a series of firsts: first time off of Vieques, first time on a plane, first time in the continental United States, first time meeting sheep, first time in a city, first time visiting a university. Their New England hosts will cover their lodging and local transportation expenses. We'd like to provide them with some pocket money so they can buy their own snacks and souvenirs for their friends and family along the way. Miscellaneous expenses may include; clothing, suitcase or duffel for traveling, additional activities or entry fees.
These children are our future. They have demonstrated compassion toward animals, motivation for sharing their knowledge with other children and enthusiasm for learning more about how they can be better animal trainers and caregivers for their pets and environment. They are joy to behold in action.
You can contribute to the costs of one or more individuals for a specific purpose or make an 'As Needed' donation to be be applied to any short falls.
Itinerary
After flying from San Juan to Hartford CT our young guests and chaperones will be met at the airport and travel to Upper Way Farm in Brattleboro VT.
At the farm they'll have the opportunity to care for and train a variety of farm and pet animals including; dogs, cats, birds, guinea pigs, sheep and a 3-legged goat. They'll attend a dog training class run by a professional trainer, and hang out time with local students who have studied Spanish at school. We'll be taking hikes, roasting marshmallows around a campfire at night, and exploring nearby lakes and rivers.
From Brattleboro they'll travel to Boston for visits to fun museums, get to see an IMAX movie, take a DUCK tour of the city.
Western Massachusetts is home to the 5 colleges (UMass, Amherst, Hampshire, Smith and Mt. Holyoke) and our students will get a tour of at least one so they can find out more about continuing education experiences they can pursue back in Puerto Rico or in the U.S.
Below is a list of activities we are considering for our visitors. You can choose to donate to cover the costs of one student, an activity or let us put your donation where it is needed most.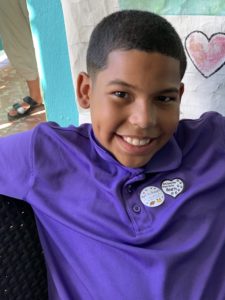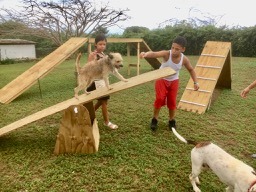 New England Aquarium
https://www.neaq.org/visit/
Boston Duck Tour
https://bostonducktours.com/
White water rafting/zip line
http://www.https://www.zoaroutdoor.com/
These words changed the world of dog training for me. 
Find out how these three simple words can change everything for you too.