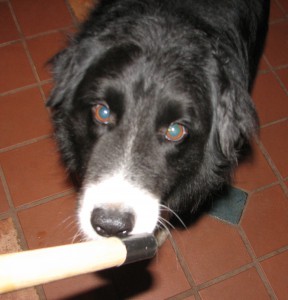 For handlers and dogs who are ready to attend a group class.
A series of classes which provide handlers with experience working with dogs in a controlled setting. Bring this valuable opportunity to your staff, clients, club members and your community.
Handler body language
Reading dogs
Training exercises
Handling your dog in public
Working with reactive & aggressive dogs
Comments or questions are welcome.
These words changed the world of dog training for me. 
Find out how these three simple words can change everything for you too.