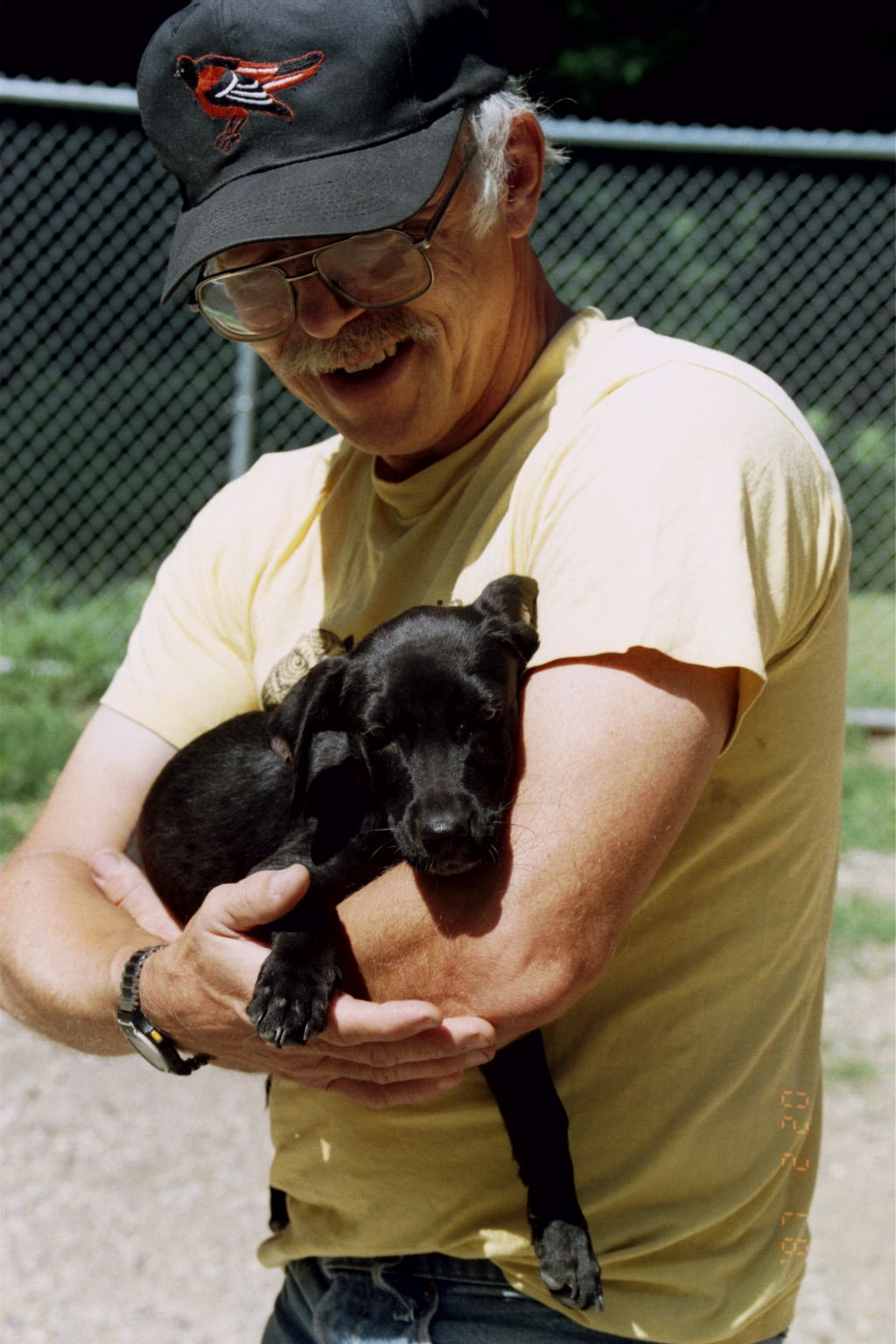 Ray Coppinger studies the world's population of free-ranging dogs. These are the domesticated dog (as opposed to wild dogs) who are not under the reproductive control of humans. There are millions of them and they represent over 80% of the world's population of dogs. He has looked at how dogs end up living as pets.
The most common thing that happens is that dogs adopt people. Travel in any developing country and you're likely to see a puppy or young dog trailing behind a person, often a child. The pup survives on the scraps or offerings of the person they choose to be with. If the food or other necessity such as water or shelter is available on a regular basis, and provides an advantage over not sticking around the person, the dog has found a home.
When I was a kid my mother, having traveled to Florida, brought me home a baby alligator. The person who sold her the alligator told her that we should feed it bread. That my mother didn't have an understanding of the needs of alligators is obvious, that the person selling her the alligator didn't care is obvious as well. Martin the alligator (named after my brother) didn't survive for long in his bathtub by the radiator. People also adopt dogs. One of the required conditions for any animal that is adopted by people is that they are able to survive the adoption process. Dogs for the most part, unlike alligators, have been overwhelmingly success at this.
Fearful dogs frequently do not survive the adoption process. Their needs are misunderstood, and even the most compassionate of people may not be able to meet them. The people responsible for finding homes for dogs with fear based behavior challenges need to be able to either give a dog the skills they will need to be successful as pets, or find someone who can.
Is the pet shop owner, knowing that the majority of baby alligators they are selling to tourists to bring home to their kids will not be cared for appropriately, behaving in an ethical way? If the pet shop owner is unaware of the needs of baby alligators should they be in the business of selling them? What is our responsibility for the dogs we either adopt out or bring home to live with us as pets? How can we increase the chances that a dog will not only survive the adoption process but thrive in it?