In order to create training plans and interventions that are more likely to be successful for dogs struggling with extreme challenging behaviors trainers must have a solid foundation in how behavior works. How we execute our training is of critical importance as well. Knowing what to do, and how to do it can make the difference between life or death for some dogs. In this live, online course you will learn how to assess behavior and address problem behaviors based on the science of behavior. The information in this course is applicable to training any animal to perform, or stop performing, any behavior. Don't be overwhelmed or uncertain how to proceed with even the most inhibited or aggressive dog.
This course will be presented by Debbie Jacobs RBT, CDPT-KA. The information in the course does not represent any special or secret method for training. Though we will focus on addressing challenging behavior, the practices presented in the course can be applied to training any behavior. Participants are invited to submit a case for review during the course. Class size will be limited.
8 weeks starting October 8, 2020 10am EST
Cost: $525
CEUs CPDT, IAABC
Classes will be presented in Google Classroom. Each class will also include time for questions and discussions.
Intro to Working with Fearful Dogs

Assessment & Functions of Behavior

Enrichment as Intervention

Discrete Trial Training & Natural Environment Training

The Role of Behavioral Medications in Training

Storm & Sound Sensitivities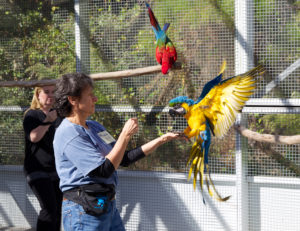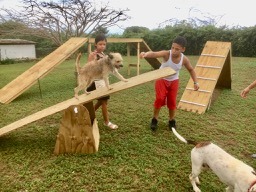 These words changed the world of dog training for me. 
Find out how these three simple words can change everything for you too.